Showroom
Everybody dreams of a perfect home. Now is the time to stop dreaming. Choose Truax Design and make your ideas for the perfect home a reality.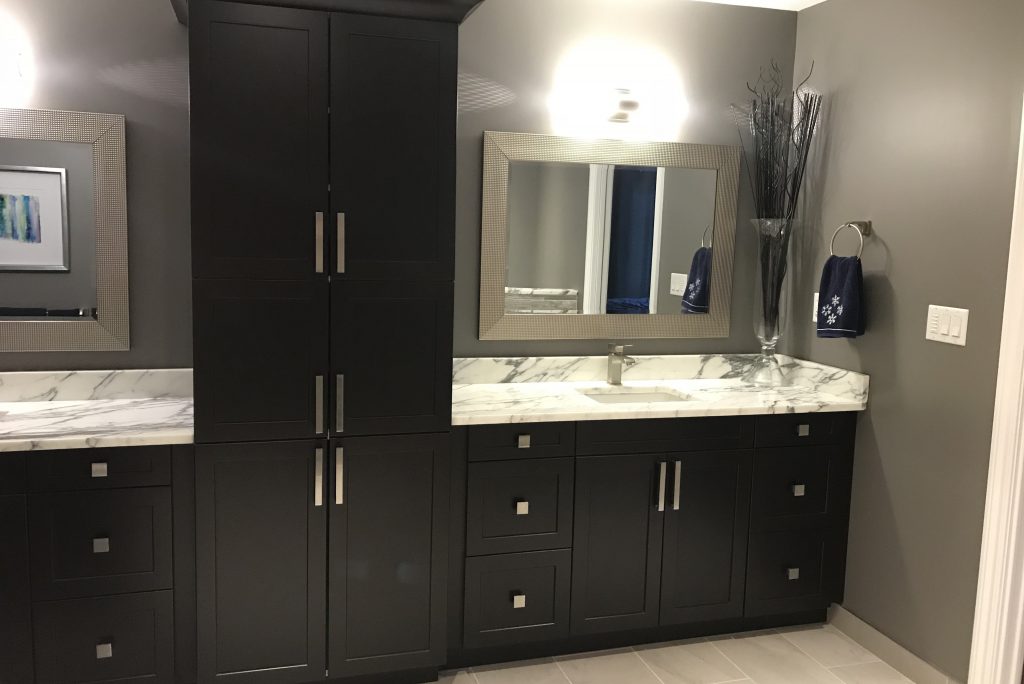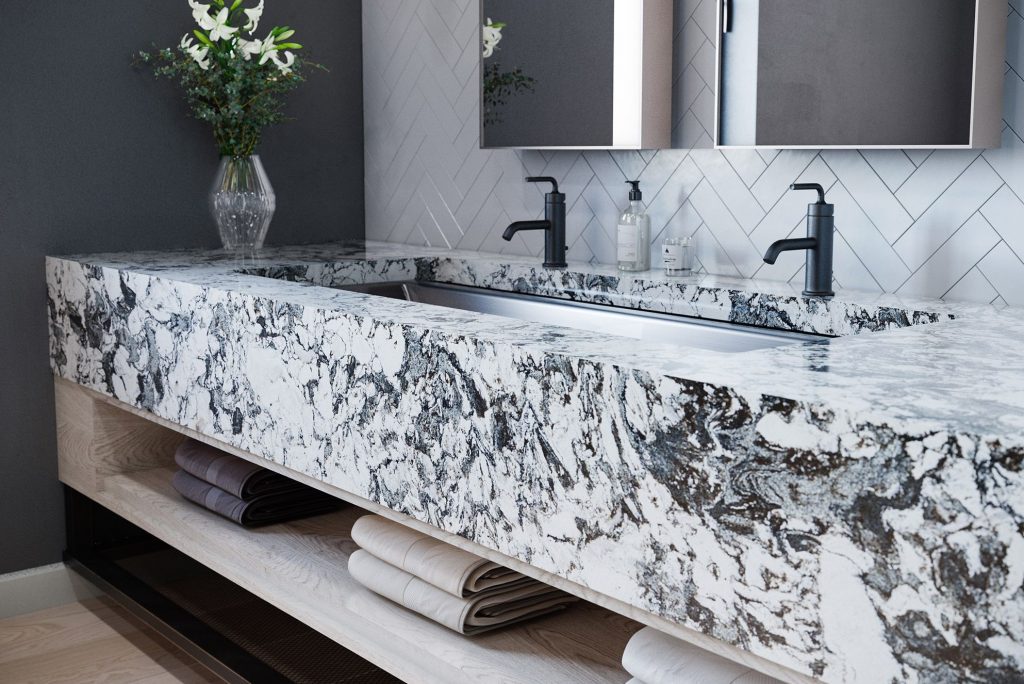 Form Meets Functional
Why is the vanity such an important piece of furniture?
It all starts with the fact that the VANITY becomes the focal point of any bathroom from the moment it is installed. In a busy household which many of us have, it is a piece of furniture that is used by everyone several times a day. So, not only does it have to be attractive it MUST be durable and functional as well.
Different Types of Vanities
Free Standing vs Wall Mounted
Wall mounted vanities are made to look as if they are suspended on a wall. A very popular look in the contemporary style that is trending now. If you love this look note that this type of vanity needs to be mounted directly into studs for safety. Supports are often added to the bottom, back of the vanity for additional support especially if using a stone counter. The install of this vanity is a tad more labor intensive, but the dramatic look of this type of vanity makes it well worth it.
Freestanding vanities are much less labor intensive when it comes to the installation. You just place it in position and you are good to go. Quite a few clients are drawn to this type of vanity as it looks like a piece of furniture that they can easily customize. This type of vanity has maximum storage and are easier to change out should your style evolve.
Vanities can come in so many shapes and sizes. We have quite a few different types of materials at our disposal now, as well as any color you can imagine. One of our vendors can even color match should you have a specific color in mind. If storage is an issue we have a vast selection of linen towers that we can add to the design to make the best use of you space.
Remember………bathroom vanities look best when they match their surroundings in size, color and style.
Looking for Design Inspiration?
At Truax Design, we understand the real power of imagination. Imagination is the essential force behind innovation and cutting-edge design. From the use of interesting design elements such as door handles and cabinets, to the application of different colours and textures, creativity and imagination stands at the centre of everything we do.
Modern Designs at our Windsor Showroom
When you're seeking fresh ideas for your space, come see us at our showroom. We have a huge range of products on display so you get can a proper feel for how items such as doors, trim and hardware will look in your home. We also have complete mock-ups, making it even easier to visualize how different components can come together to form a holistic whole. It is so gratifying to be able to develop this display in the showroom. We are just in the process of expanding fashionable doors & stylish trim selections. What's more, our design experts are always happy to offer design ideas on how to match different types of materials, colours, textures, and lighting.
Lets Talk
Give our team a call today if you're planning on renovating or starting a new build from scratch. Better yet, come see us at one of our locations. You'll find us in Strathroy and Windsor. We have a massive showroom at our Windsor location that will help you get inspired, so don't wait any longer—choose Truax Design today.