Showroom
Everybody dreams of a perfect home. Now is the time to stop dreaming. Choose Truax Design and make your ideas for the perfect home a reality.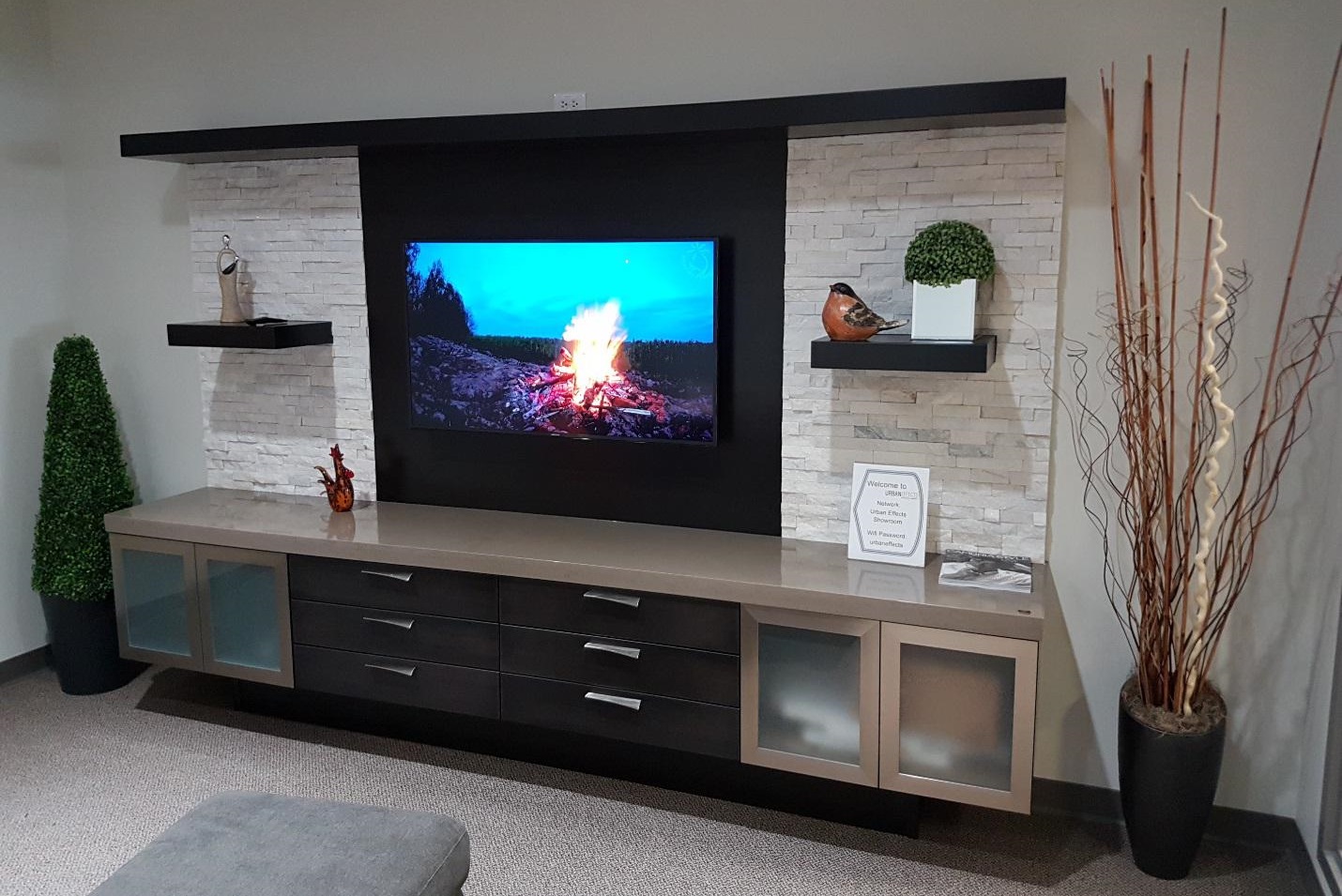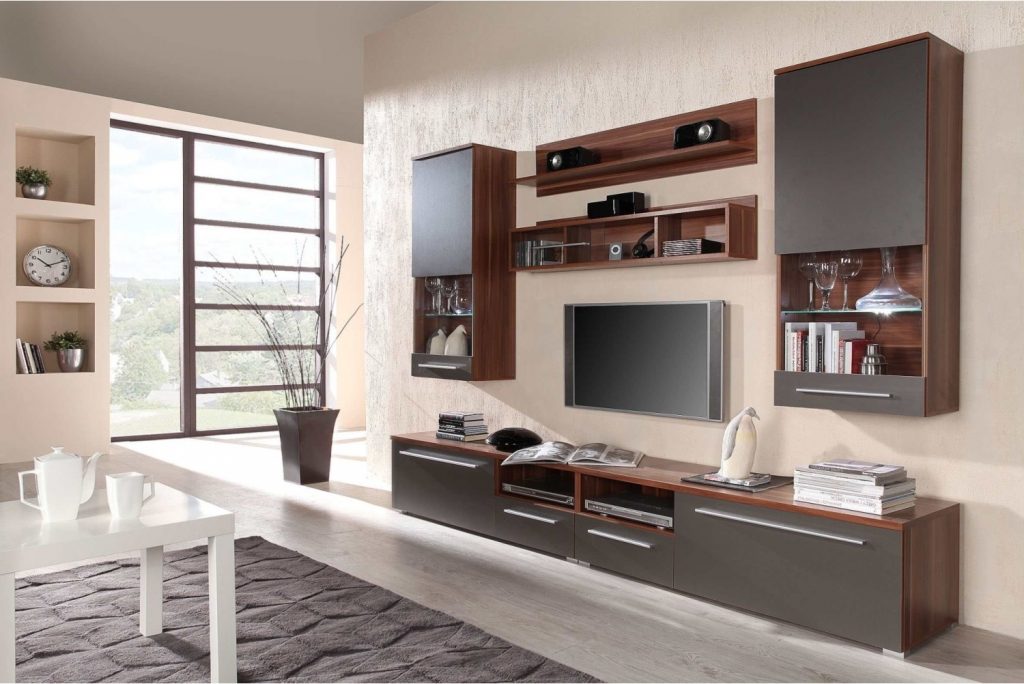 Built-In Solutions
Custom Entertainment Center Design in Windsor
Like most people, you enjoy relaxing after a long day by watching your favourite show on TV or listening to music. Even when entertaining guests at home, you find your party gravitates to where there's something to do – which in most cases means people are gathered around the television enjoying a movie or dancing in the room where the music is playing. Get the most out of your electronics, from televisions to stereos, by installing an entertainment centre. Truax Design can provide custom entertainment centres in Windsor for a variety of applications. Whether you have an extensive movie collection you want to properly store near your flat screen TV or have an elaborate music hobby and need a place to keep your new stereo system, an entertainment centre can keep your electronics organized while also adding a unique aesthetic to any room.
What Exactly Is An Entertainment Centre?
An entertainment centre is a type of furniture that is used to hold consumer electronics like televisions, stereos, DVD and Blu-ray players, gaming consoles, and more. It often resembles a set of shelves with spaces shaped to specifically hold certain items like a television. They usually have holes in the back or no backing at all in order for all the cords and wiring for your various electronics to reach electrical outlets. You can find standard entertainment centres at local retailers, but these are often made of cheaper materials like particle board with fake wood finishes. At Truax Design we can provide custom entertainment centres in Windsor that can be designed to fit specifically in your home, no matter the purpose for the centre or the dimensions of the space you want to place it in.
Why Add Custom Entertainment Centres to Your Windsor Home?
Buying an entertainment centre from your local retailer may seem like a good idea until you get it home and find it just doesn't go with the rest of the décor or appears to bulky for the space. On the other hand, custom entertainment centres in Windsor offer many benefits. You can have the entertainment centre built to your room's dimensions. It can either be a piece of furniture that stands independently from the wall or built right into the structure of the room, freeing up space.
Looking for Design Inspiration?
At Truax Design, we understand the real power of imagination. Imagination is the essential force behind innovation and cutting-edge design. From the use of interesting design elements such as door handles and cabinets, to the application of different colours and textures, creativity and imagination stands at the centre of everything we do.
Modern Designs at our Windsor Showroom
When you're seeking fresh ideas for your space, come see us at our showroom. We have a huge range of products on display so you get can a proper feel for how items such as doors, trim and hardware will look in your home. We also have complete mock-ups, making it even easier to visualize how different components can come together to form a holistic whole. It is so gratifying to be able to develop this display in the showroom. We are just in the process of expanding fashionable doors & stylish trim selections. What's more, our design experts are always happy to offer design ideas on how to match different types of materials, colours, textures, and lighting.
Lets Talk
Give our team a call today if you're planning on renovating or starting a new build from scratch. Better yet, come see us at one of our locations. You'll find us in Strathroy and Windsor. We have a massive showroom at our Windsor location that will help you get inspired, so don't wait any longer—choose Truax Design today.